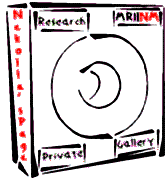 Address:
Klinik und Poliklinik für Nuklearmedizin der Technischen Universität München
Klinikum rechts der Isar
Fon: (+49) (0) 89 4140 2959
Fax: (+49) (0) 89 4140 4938
Where to find at work: Map

Email: s.nekolla AT lrz.tu-muenchen.de
---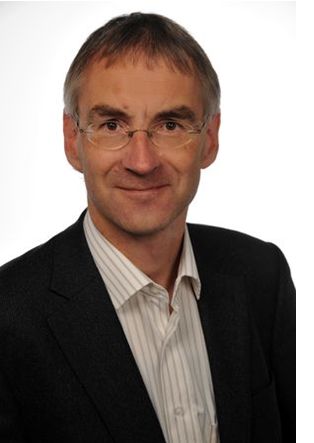 Stephan G. Nekolla, PhD, FESC, is the head of multimodal cardiac imaging at the Department of Nuclear Medicine (Director: Prof. M. Schwaiger) at Tech-nische Universität München (Germany). Dr. Nekolla's research fields are de-sign, acquisition and analysis of PET, SPECT, MRI and CT studies, workflow considerations and quantification methods in clinical and pre-clinical studies. His primary focus is the optimal use of non-invasive imaging to understand the mechanism of disease in cardiology, their detection and therapy assessment. Especially the use of hybrid devices such as SPECT/CT and PET/CT is investigated, but since 2011 he also concentrates on the fully integrated whole body PET/MRI systems capable of simultaneous acquisitions and delineates its potential use in cardiac and oncological imaging.
He is the author/co-author of 200 peer-reviewed publications, book chapters and review articles. According to the ISI/Thomson-Reuters database, papers were cited over 5000 times (h-index: 44). Dr. Nekolla coordinates the development of the multimodal analysis tools "MunichHeart" and "m3p-Anima" which are used in international research centers. In the last decade, he was principal investigator or co-PI in a series of nationally or EU funded projects involving complex imaging and analysis protocols. After studying physics at the University of Würzburg, Germany (1983-1989) and his diploma thesis at the Institute of Biotechnology on "Fourieranalysis Based Signal analysis with Membranproteins", he received his PhD at the Insti-tute of Physics, University of Würzburg, (Chair: A. Haase), on "Postprocessing in Quantitative Nuclear Magnetic Resonance" (1989-1993) before moving to Munich.
As part of the interdisciplinary imaging network at TU München, he is senior affiliated lecturer at the Chair of Computer Aided Medical Procedures & Augmented Reality (CAMPAR), member of the MunichHeartAlliance as well as member of the German Center of Cardiovascular Research (DZHK).

Publications
Metrics of academic impact ;)

ResearcherID (Thompson-Reuters)





Selected papers and review articles:

1. Myocardial Kinetics of a Novel [18F]-Labeled Sympathetic Nerve PET Tracer LMI1195 in the Isolated Perfused Rabbit Heart.
Higuchi T, Yousefi BH, Reder S, Beschorner M, Laitinen I, Yu M, Robinson S, Wester HJ, Schwaiger M, Nekolla SG. JACC Cardiovasc Imaging. 2015 Mar 12. pii: S1936-878
2. PET/MRI early after myocardial infarction: evaluation of viability with late gadolinium enhancement transmurality vs. 18F-FDG uptake.
Rischpler C, Langwieser N, Souvatzoglou M, Batrice A, van Marwick S, Snajberk J, Ibrahim T, Laugwitz KL, Nekolla SG, Schwaiger M. Eur Heart J Cardiovasc Imaging. 2015 Feb 13. pii: jeu317. [Epub ahead of print]
3. Motion Correction Strategies for Integrated PET/MR.
Fürst S, Grimm R, Hong I, Souvatzoglou M, Casey ME, Schwaiger M, Nekolla SG, Ziegler SI. J Nucl Med. 2015 Jan 8. pii: jnumed.114.146787. [Epub ahead of print]
4. Self-gated MRI motion modeling for respiratory motion compensation in integrated PET/MRI.
Grimm R, Fürst S, Souvatzoglou M, Forman C, Hutter J, Dregely I, Ziegler SI, Kiefer B, Hornegger J, Block KT, Nekolla SG. Med Image Anal. 2015 Jan;19(1):110-20. doi: 10.1016/j.media.2014.08.003. Epub 2014 Sep 30.
5. An integrated bioimpedance-ECG gating technique for respiratory and cardiac motion compensation in cardiac PET.
Koivumäki T, Nekolla SG, Fürst S, Loher S, Vauhkonen M, Schwaiger M, Hakulinen MA. Phys Med Biol. 2014 Oct 8;59(21):6373-6385. [Epub ahead of print] Eur Radiol. 2014 Oct 7. [Epub ahead of print
6. Combined PET/MR: Where Are We Now? Summary Report of the Second International Workshop on PET/MR Imaging April 8-12, 2013, Tubingen, Germany.
Bailey DL, Barthel H, Beuthin-Baumann B, Beyer T, Bisdas S, Boellaard R, Czernin J, Drzezga A, Ernemann U, Franzius C, Gückel B, Handgretinger R, Hartenbach M, Hellwig D, Nadel H, Nekolla SG, Pfluger T, Pichler BJ, Quick HH, Sabri O, Sattler B, Schäfer J, Schick F, Siegel BA, Schlemmer HP, Schwenzer NF, van den Hoff J, Veit-Haibach P, Wehrl HF. Mol Imaging Biol. 2014 Mar 26.
7. Impact of flexible body surface coil and patient table on PET quantification and image quality in integrated PET/MR.
Fürst S, Souvatzoglou M, Martinez-Möller A, Schwaiger M, Nekolla SG, Ziegler SI Nuklearmedizin. 2014 Mar 21;53(3)
8. Utility of multimodal cardiac imaging with PET/MRI in cardiac sarcoidosis: implications for diagnosis, monitoring and treatment.
Schneider S, Batrice A, Rischpler C, Eiber M, Ibrahim T, Nekolla SG. Eur Heart J. 2014 Feb;35(5):312.
9. Assessment of the 18F-Labeled PET Tracer LMI1195 for Imaging Norepinephrine Handling in Rat Hearts.
Higuchi T, Yousefi BH, Kaiser F, Gärtner F, Rischpler C, Reder S, Yu M, Robinson S, Schwaiger M, Nekolla SG. J Nucl Med. 2013 54:1142-1146 (10.2967/jnumed.112.104232).
10. Assessment of myocardial perfusion and viability by Positron Emission Tomography.
Anagnostopoulos C, Georgakopoulos A, Pianou N, Nekolla SG. Int J Cardiol. 2013 Jan 10. doi:pii: S0167-5273(12)01637-3. 10.1016/j.ijcard.2012.12.00
[Research] [MunichHeart] [MRI|NM]

&copy Stephan Nekolla 2016